Allow yourself to slow down and just have fun!
May is dedicated to making mental health a global priority for all. We usually spend the end of working Fridays playing games, so we decided for the last Friday in May to go out of the office and enjoy the beautiful spring day and celebrate Mental health month in our way.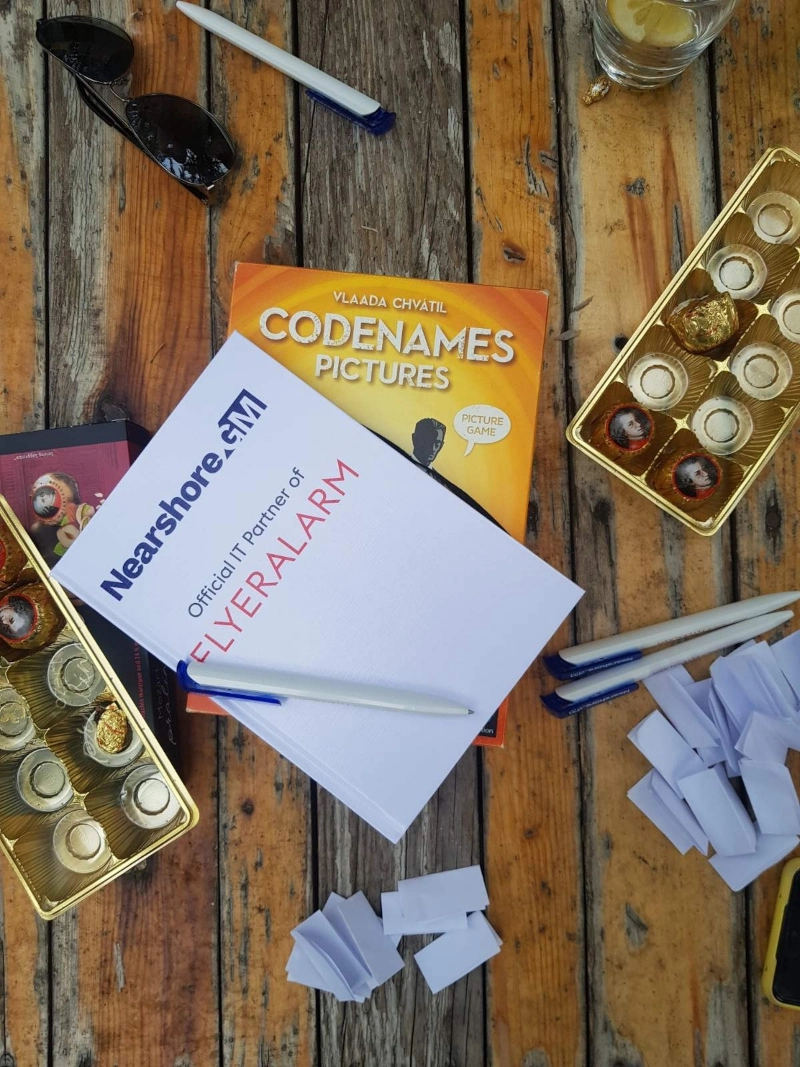 Adding some sweets and chocolates made this good idea even better. We chose Association and Code names this time and it turned out to be an excellent choice! Some of us had trouble reading others' handwriting and tried to explain misread, made up words, but this made us laugh even more. We think we found the team's favorite game!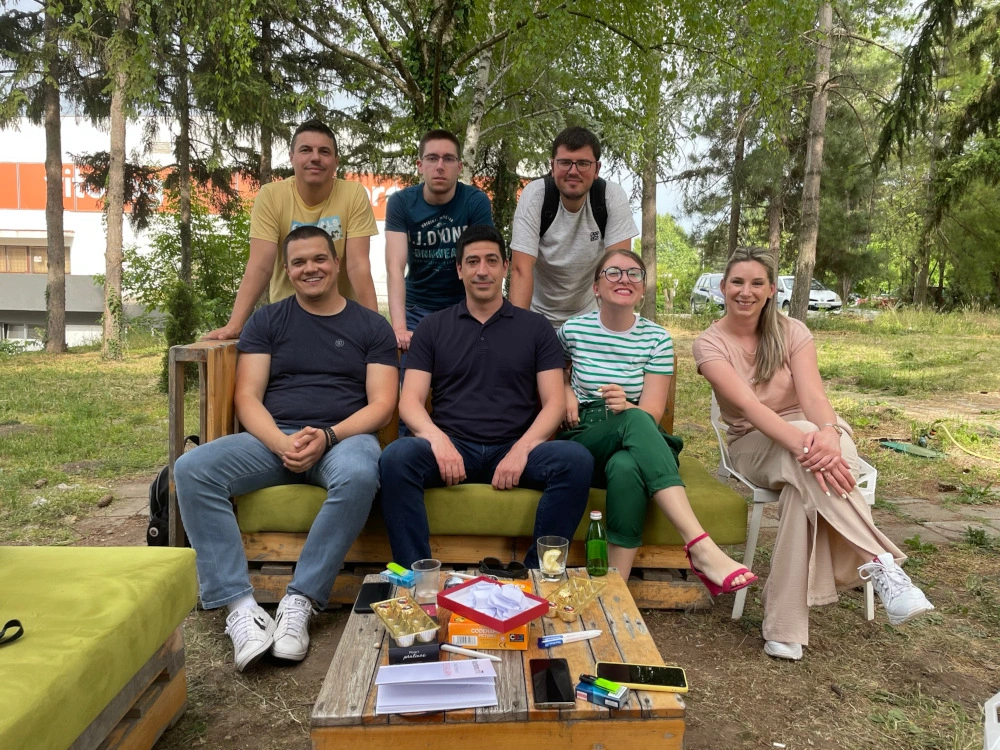 We like to work hard on solving problems and feel fulfilled after finishing big tasks, but it is also very important to find good balance and use some moments during the working day to just sit with your colleagues, joke and laugh. This Friday we want to emphasize that it is okay to make mistakes, to have bad days, to be ourselves and to say when some of us have a hard time aloud. It definitely is easier when you have support and assistance at work by good teammates.